Ray Bates
Senior Director, Human Resources and Penn Children's Center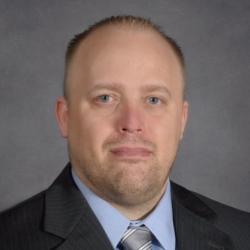 Email: batesrm@upenn.edu
Phone: 215-573-2805
Ray Bates is the Senior Director of Human Resources & Penn Children's Center within the Business Services Division.
As the Senior Human Resources leader he oversees delivery of HR services, across the entire HR service delivery continuum, and the achievement of a positive, inclusive culture and overall organizational health for BSD.  While ensuring execution of the overall HR strategy, he leads initiatives to address the needs of diverse client areas which extends to both unionized, and non-unionized environments.
Additionally Ray has leadership oversight and accountability for the Penn Children's Center (PCC), a fully accredited and licensed facility which provides quality child care for Penn and the broader community.
Ray has extensive experience in Human Resource Management, including time with Children's Hospital of Philadelphia (CHOP) and The Boeing Company.  A double alumnus of Michigan State University, Ray earned his Bachelor's degree in HR Management and a Master's degree in Human Resources and Labor Relations. Ray additionally holds an MBA from Washington State University.  He is a veteran of both the US Army, and the US Marine Corps, with a combined 15 years of military service.