Christopher Bradie, Ed.D.
Associate Vice President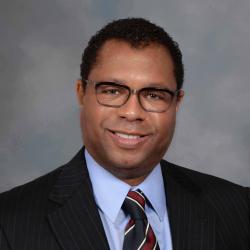 Email: bradie@upenn.edu
Phone: 215-898-9155
Chris is the Associate Vice President for the Division and serves as its business development executive. He is responsible for several administrative services that support each of the division's departments: marketing, communications, external relations, information technology, special projects, strategic planning, and customer experience.  He works in close collaboration with external corporations to offer innovative programs and services to the Penn community and he has operational oversight of the Penn Bookstore, the Penn Computer Connection, the Office of Software Licensing, and ID Card Services.
Chris is an alumnus of the Wharton School and obtained his Masters and Doctorate degrees from Penn as well.